Advances in mesenchymal stem cell exosomes
In 1983, exosomes were discovered in sheep reticulocytes but were initially considered cellular debris. In 2007, scientists found that these nanometer-sized vesicles (exosomes) contain proteins, lipids, and RNA, including mRNA and miRNA. Exosomes can be passed on to other cells as signaling molecules that perform biological functions and, due to these properties, will be used in clinical practice in the future. Exosomes are secreted by various cells and are found in almost all body fluids, including blood, saliva, urine, cerebrospinal fluid, and milk.
Exosomes derived from human umbilical cord mesenchymal stem cells (HUC-MSC) have higher neurolysin activity than exosomes derived from HBMSC. Compared to mesenchymal stem cells from canine adipose tissue, mesenchymal stem cells from canine bone marrow release more exosomes. Compared to exosomes derived from human bone marrow mesenchymal stem cells, the yield of exosomes isolated from human amniotic fluid mesenchymal stem cells is higher.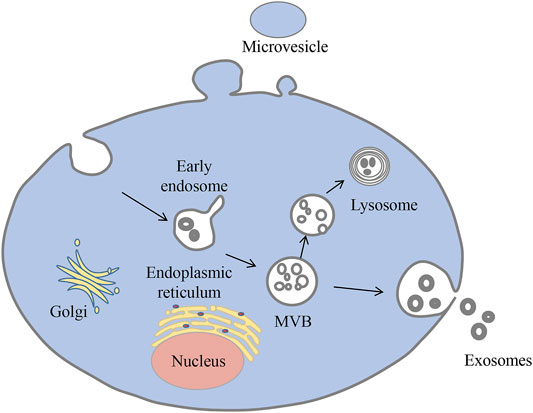 Potential for self-Renewal:
Mesenchymal stem cells (MSCs) have the potential for self-renewal and multidirectional differentiation. Some examples of common MSCs are adipose MSC (AMSC), bone marrow MSC (BMSC), umbilical cord MSC (UC-MSC), and gums. MSC. MSCs have attracted considerable attention since their discovery in 1968 and have been used in preclinical research for many years. Exosomes are extracellular vesicles with nanoscale bilayer membranes that almost all cell types can secrete.
Morphology of exosomes:
Exosomes have a cup-shaped structure under the microscope and contain lipids, proteins, and nucleic acids such as lncRNA and miRNA. Density. Exosomes are stored long-term at – 80℃.
Compared to freshly isolated exosomes, exosomes stored for a long time under different conditions show further increases in diameter, and additional protein loss from exosomes is observed in the supernatant.
Exosome isolation methods
The following seven methods are currently available to effectively isolate exosomes: differential centrifugation, precipitation, washing separation, ultrafiltration, antibody affinity capture, microfluidic separation, and mass spectrometry (MS).
Biological characteristics
Extracellular vesicles can be divided into three types: exosomes (diameter < 200 nm), microvesicles (100–1000 nm), and apoptotic bodies (diameter> 1000 nm). Exosomes are a subset of extracellular vesicles generated by the extracellular secretion of BVM. To understand the interaction between MSC exosomes, it is necessary to assess their physical and chemical properties, such as shape, size, surface charge, and density. Various techniques are commonly used to characterize exosomes, including dynamic light scattering (DLS), transmission electron microscopy (TEM), atomic force microscopy (AFM), tunable resistance pulse (TRPS) detection, tracking analysis, nanoparticle microscopy (NTA), flow cytometry (FCM), and confocal microscopy.
ASC-derived exosomes
The human body is rich in fatty tissue; therefore, AMSCs are rich in extensive sources and have a high purification capacity compared to UC-MSCs and BMSCs. It can be obtained from the Department of Plastic Surgery. AMSCs can also be used in medical aesthetics. However, AMSCs have stringent storage requirements and low immunogenicity, which has limited their clinical application. The membrane structure of exosomes is relatively stable, and AMSC-derived exosomes can be stored for long periods; Therefore, AMSC-derived exosomes have attracted increased interest from researchers.
Clinical application
MSCs can upregulate regulatory T Cells (Treg) and downregulate the development of Th17 cells via paracrine-secreted exosomes involved in regulating the immune system. They can be used as "cell-free" biological therapies and open new research directions for autoimmune diseases.
Read also: Mesenchymal stem cell therapies for autoimmune diseases